AllWebMenus Pro version 5.1 Build #764 released. Check out what's new in this version:
- A 3rd style (Style+) is now available for all submenus and items of 3rd level and beyond. This allows for many new interesting capabilities, like different appearance on last submenus, advanced behavior on sliding menus and more!
(sliding menus taking advantage of Style+):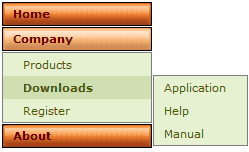 - Added more "Copy & Paste" options in Style Editor, for quicker transfer of edited values to other styles.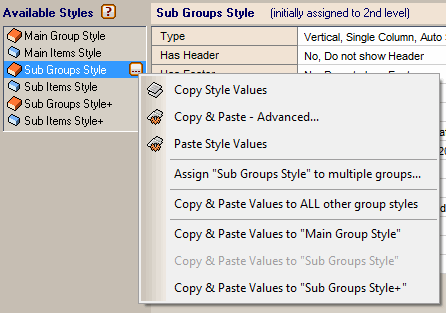 - Enhanced the "Assign Style" functionality for easier style assignments.
- New versions of Addins included inside AllWebMenus.
- New free Themes added that use the Style+ (3rd style) capability: Juice, FlatSky, Fading Purple, Orange Bubbles.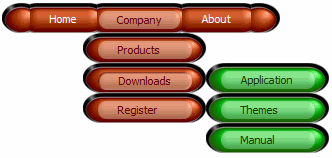 - Theme Pack 36 also available in Theme Gallery that uses the Style+ (3rd style) capability.
- Fixed an issue on IE8-RC1 when submenus used unfolding effects.
- Fixed an issue with the <Item Text> property, which caused the application to crash when it had a very large text.


Download the new build of the software from http://www.likno.com/download.html or from your Likno User Area account.
Tags: accordion menu, all web menus, AllWebMenus, css menu, DHTML Menu Maker, drop-down menu, javascript menu, sliding menu